In the weeks before a cruise, what you're going to wear for dinner and other activities is inevitably on your mind.
While it can be frustrating and stressful, it's definitely worth thinking about this in advance to avoid feeling uncomfortable or wearing the wrong outfit. You also don't want to be turned away because you don't have the right dress!
Cruises are increasingly becoming one of the most popular choices of holiday with 1.9 million British people going on a cruise in 2016.
While they can offer a fantastic experience at sea, with fun and entertaining activities and cultural experiences, they can also cause you to have a headache when packing.
For cruises, you'll often have to have a greater variety of dress styles than other types of holiday. Nowadays, most cruises have a dress code for what to wear depending on the event.
However, the popularity of life on deck has seen an increase in the variety of cruise styles. For instance, whether you prefer a casual or formal cruise depends on your tastes.
Your choices can range from a simple fresh T-shirt to the most formal dress. But, it's important to be prepared either way. Here at Fashion Fix Online we have the answer for every occasion on your holiday cruise – 2 in 1 reversible dresses.  Dresses are reversible, resulting in a completely different pattern and complimentary colour palette from the same comfortable, fashionable dress.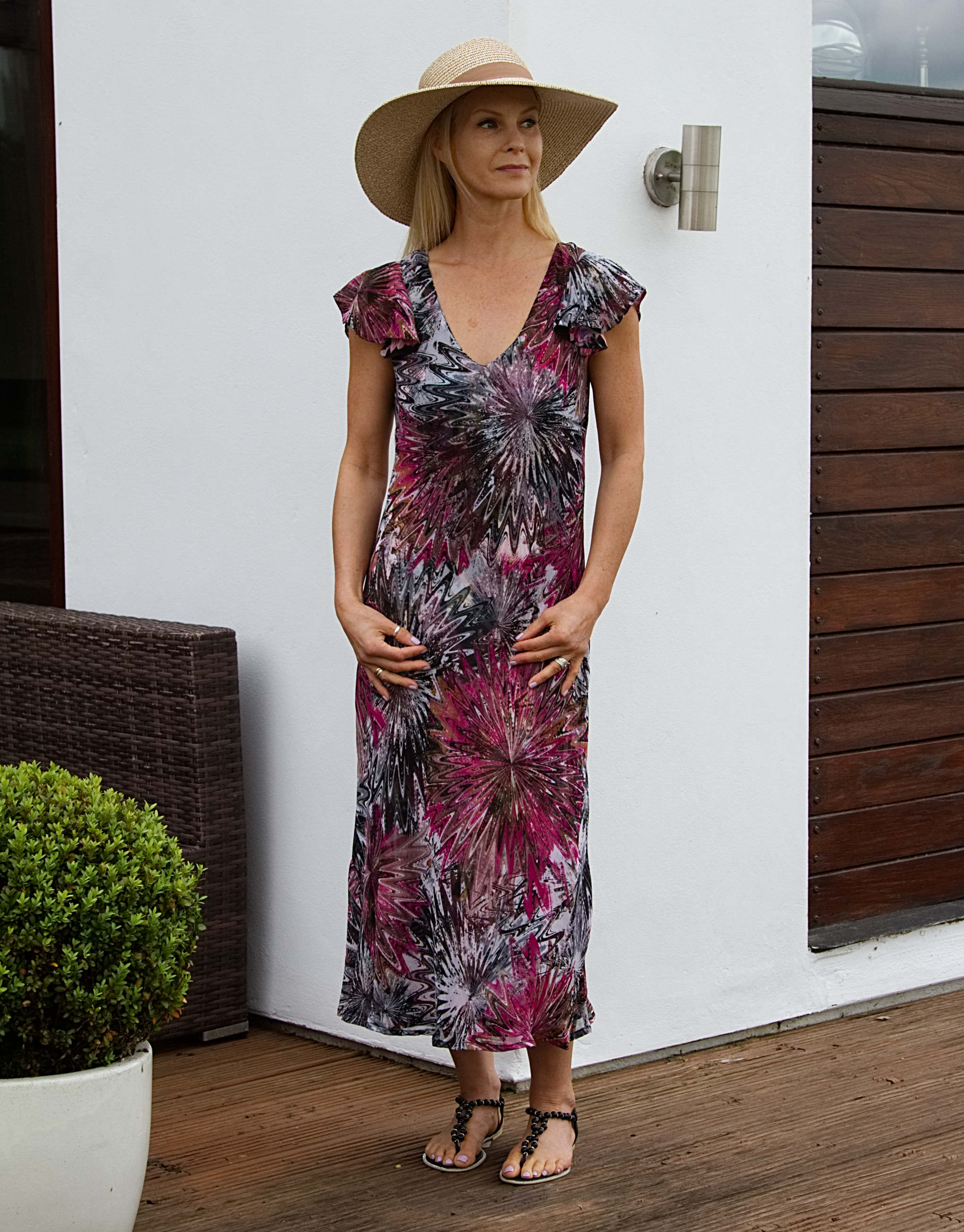 Let's take a look at the 5 cruise activities to expect on your holiday and how 2 in 1 dresses can offer a solution for each of these activities:
1. EMBARKATION
While packing suitcases for an upcoming cruise, many people forget one of the most important clothing considerations of the holiday. The embarkation is most likely to be the most stressful and exhausting period of your time away.
However, the waiting in the line, carrying bags and exploring the ship can be made tolerable with the right clothing. This means the most important aspect for an easy embarkation is the right, comfortable footwear.
It's also important to dress casually, you don't want to show off your best dresses and outfits on the first day.
It might also be worth taking layers, such as a cosy knit jumper. This means something to put on if the weather turns bad. Or, if the sun comes out, then you can simply slip it off keep cool.
Most cruise ships are air-conditioned and can get quite cold regardless of the weather outside.
2. FORMAL EVENINGS
If you like getting dressed up in your finest clothes then you'll love the formal evenings on the cruise. Most cruises include at least one formal evening. If you're going to be on board for longer than a week, then you'll need to be prepared for quite a few formal evenings.
It's important to dress appropriately since many cruises take the dress code very seriously and so should you.
You need to "dress to impress" at these evening events. Everyone will be dining in their finest clothes. The gentlemen will be looking sharp in their dinner jackets and the ladies in their finest dresses.
At formal evenings on cruises, women's dresses range from cocktail numbers to full-length ball gowns. However, this depends on the dress code or your personal style.
It could be that some formal evenings are based around a particular theme, such as 1960s night or Country and Western evenings. If the latter is the case, don't forget your cowboy hat.
However, if formal events aren't your forte, remember that they're not a requirement!
3. SMART-CASUAL EVENINGS
The majority of evenings on your cruise will be smart but casual evenings.
While the men are expected to wear smart trousers or jeans with a shirt, as always, women have much more flexibility.
The ambiguity of the term "smart-casual" may leave you feeling very frustrated about what to wear. However, the simple truth is you can wear anything from a summery dress to jeans and a cute top.
One way to decide what to wear is to ask yourself, what you would wear on a first date to a casual restaurant?
The abundance of smart-casual evenings on a cruise ship make 2 in 1 reversible dresses the perfect item to wow people twice with the same dress.
Another benefit of the 2 in 1 reversible dress is that it also saves space for when you're trying to pack lightly. They also come in a variety of styles and patterns.
4. DAYTIME ONBOARD
Whether you're taking part in the cruise activities onboard, or looking out into the sea, it's important to feel comfortable and at ease in your clothes. Many cruise guests dress casually during the day, opting for summer dresses or pretty top and flattering skirt. Sometimes it can get rather chilly at times onboard, so it's always wise to pack an extra layer.
When you're by the pool, spa or Jacuzzi expect to see most of the guests in their bathing suits, bikinis and swimwear. It's also useful to pack a pair of sandals or flip flops, the decks of the ship can get quite warm sometimes. It's also great to have a dress or casual wear to hand while sunbathing, many cruise ships require guests to dress smart casual for lunch time. A 2 in 1 reversible dress is perfect for such an occasion.
Many cruises offer a range activities from rock climbing to tennis. If you thinking of taking part in sports or other fun activities, then make sure you bring your trainers and other sports gear.
5. DAYTIME ASHORE
How to dress when you're ashore can depend on many different factors from the cultural customs of the destination to the climate.
You should consider whether you're dressing suitably for to the time of year and any intended activities. You don't want to be wearing heels in the sand dunes!
It's important to do your research beforehand so that you can find out what activities are offered. For example, make sure to cover up according to religious or cultural customs. And, of course, always check the weather forecast.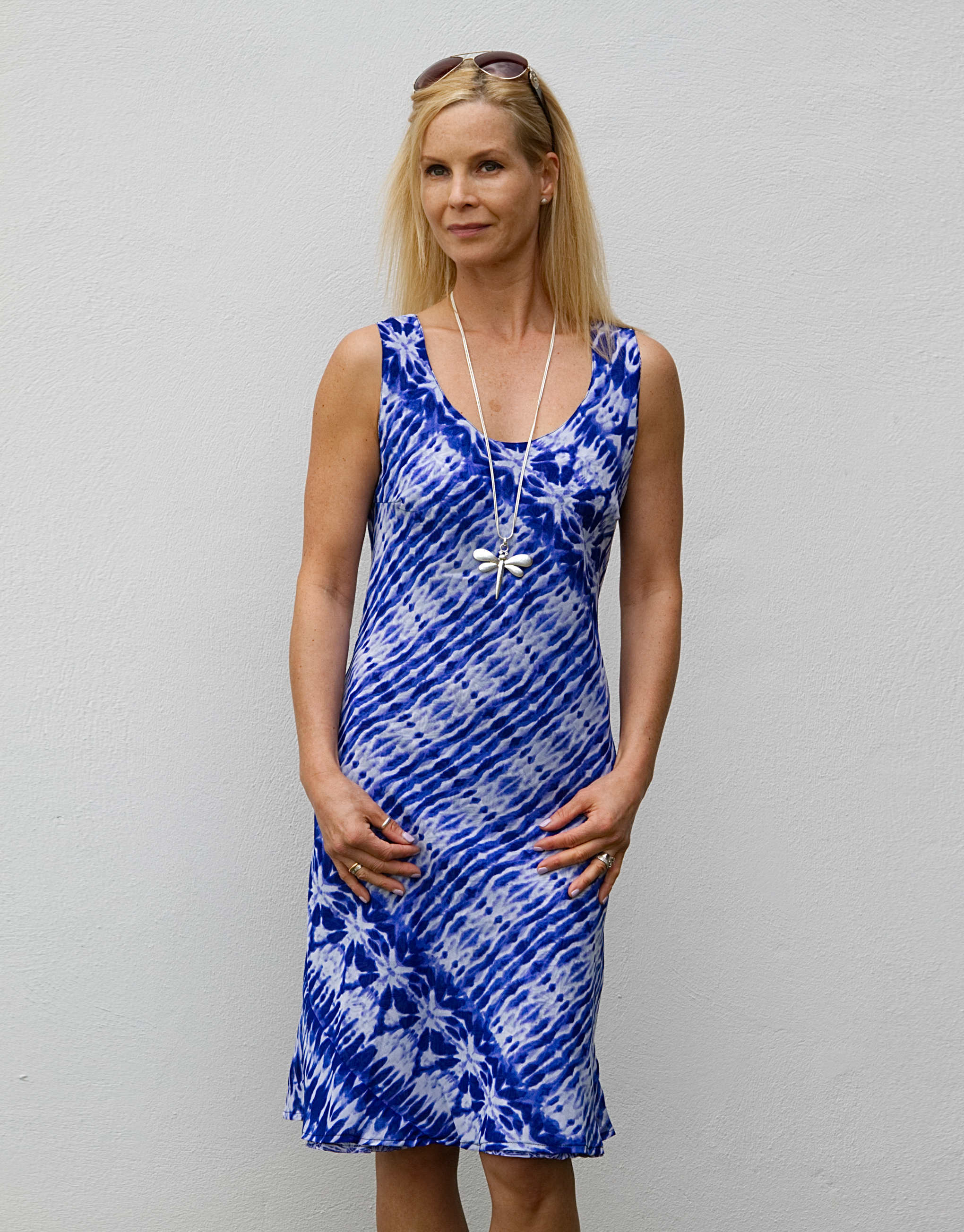 FINAL THOUGHTS ON CRUISE ACTIVITIES
Now you know all of the cruise activities that are likely to occur during your cruise holiday, you can pack accordingly with style and greater choice and flexibility when including 2 in 1 reversible dresses within your wardrobe for that special holiday cruise.
If you have any more questions about our clothing range or comments on what to wear for cruise activities, please get in touch with us. You can find an amazing selection of unbeatable value 2 in 1 dresses at Fashion Fix Online.
Save
Save