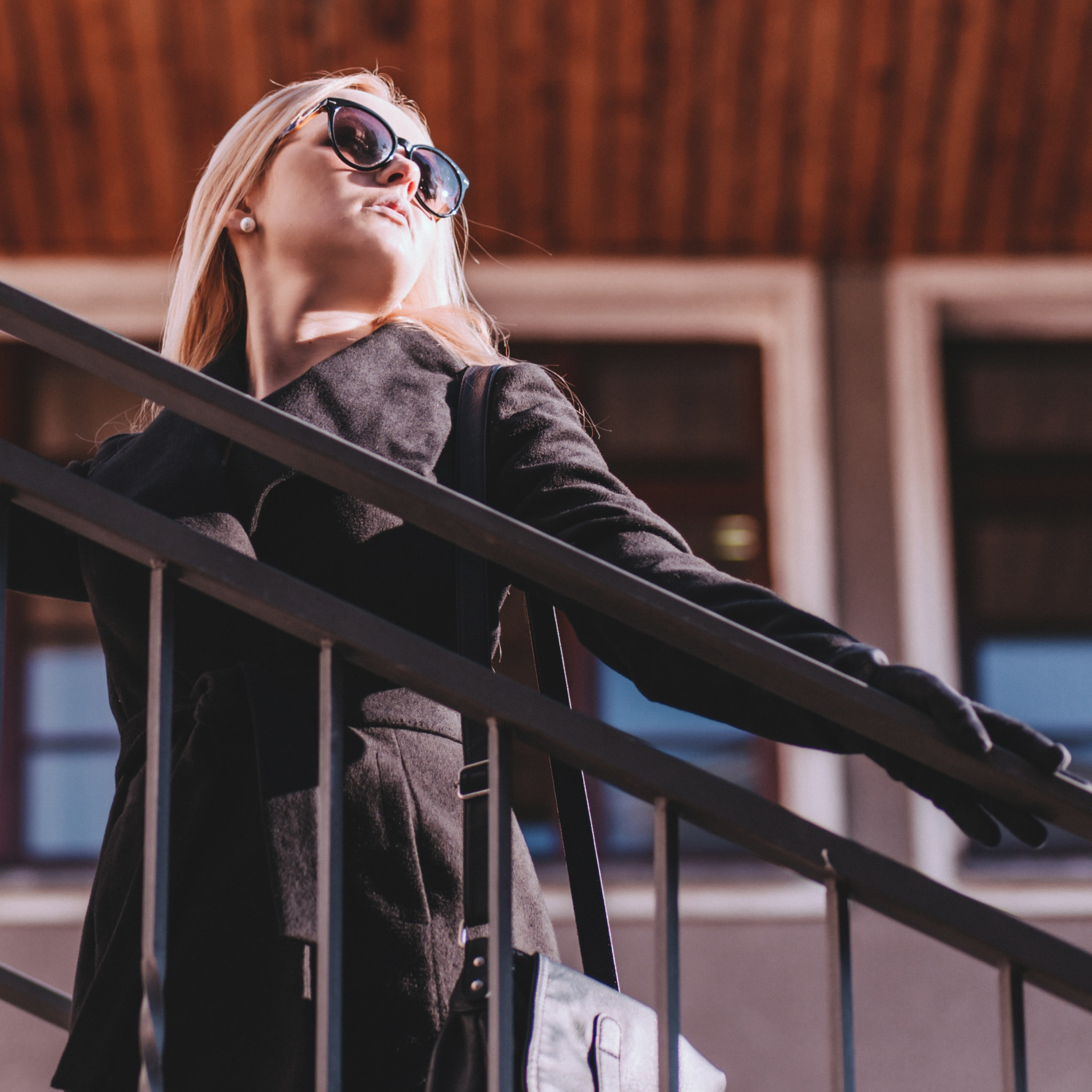 HOW TO DRESS WITH PARISIAN STYLE
Parisian women are consistently admired for their ostensibly inherent sense of style; elegant, chic and understated. Most women have been trying to figure out the secret of Parisian style for decades.
During this and the following blog post 'Parisian Clothing – Top 10 Essentials' we are going to study this phenomenon and try to unravel what it is that makes Parisian style – for both young and older women so timelessly impeccable.
Throughout the years women from all over the globe have tried to emulate stylish Parisian icons. From the founding figures of chic Parisian style such as Coco Chanel via Bridgette Bardot and Catherine Deneuve to the modern, contemporary stylists such as Caroline De Maigret.
It is true of course most people still associate CC with Paris, however it would be just as plausible for the term 'comfort and confidence' to be applied, as both of these elements are central to Parisian style. Parisian woman are as sophisticated as they are relaxed and wonderfully confident in their manner. Parisian women have a strong character, and are respected for it. Often many Parisian women hold high positions in business.
So it is the French with these influences and in particular the Parisian style that is envied around the world, as they have developed a chic clothing style that is particularly unique to Paris.
Living in a city with the challenges that city life delivers such as modest living space and mostly minimal wardrobe capacity Parisian woman have adapted their style requirements by using fewer clothes which perfectly meets their needs. This maximises the impact via seemingly effortless combinations of well fitted, beautifully tailored clothes.
Examine the wardrobes of Parisian women and their fashion strategy becomes clearer. The Parisian style is very much focused on 50% basics, most usually select black (or some other dark neutral) for their key pieces. The balance is invested in a few classic luxury items, that will ultimately represent value for money spread over time. The result is a perfectly unique effortless sense of style.
The downside of this is that it can get a little mundane and predictable. This is often averted by dressing in a perfectly fitted and stylish base that compliments the occasion – casual chic; dark blue jeans for shopping during the day while blending into a more sophisticated gathering in the evening with a simple, yet elegant black dress.
Although still safe, but very elegant in the Parisian style, the secret that elevates this from tame to distinguished is to be a little daring with bright and light accessories such as layering colourful, natural scarves in silk, cashmere or cotton. Mixing high and low, expensive and economical.
You can invest in timeless pieces such as the trench coat, a smart blazer, dark blue jeans, a dark dress and a cashmere sweater – however Parisian style is also a way of life, looking natural and having the allure of life. Parisian women have learnt to love themselves, accepting their flaws, projecting seemingly effortless sexiness and being self-assured in their own skin.
Of course it's undeniable it helps to be confident in attitude, be healthy, fit and have a knowledge of culture, but in the end French chic and in particular Parisian style seems to have simplicity and quality at it's core.
In the next blog post 'Parisian Clothing – Top 10 Essentials' we will show the best recommendations for creating a Parisian style wardrobe for women…The secret to Parisian chic?
For now, here are some very simple, practical tips for emulating Parisian style:
Combine expensive and economical
Create unexpected combinations
Mix and match
Resist over bearing logos
Research new designers and labels
Feel comfortable in your clothes
Enjoy your clothes
Don't be too influenced by seasonal trends
Visit our Parisian Clothing Brands such as Lulu H HERE.